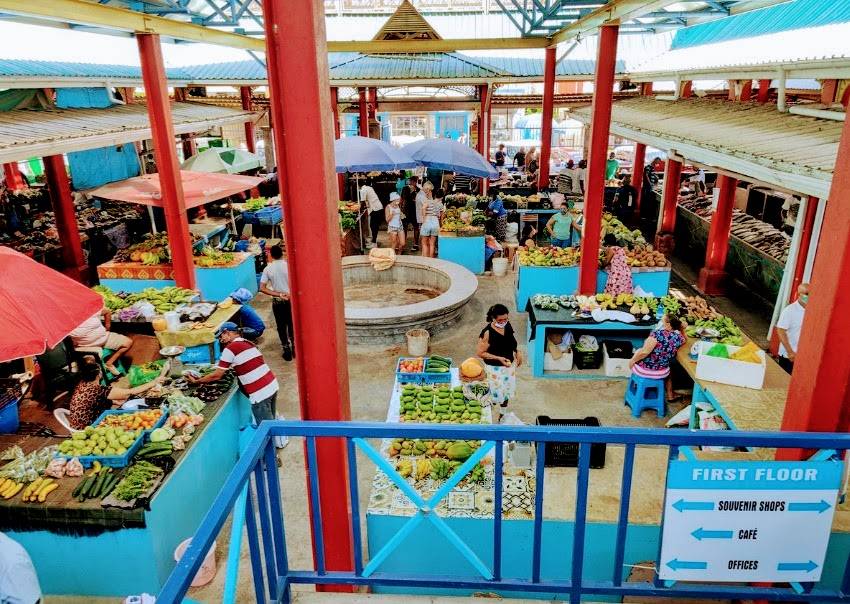 There are several approvisionning solutions for your Seychelles sailing cruise.
It is possible to order directly online via: https://www.oquayshopseychelles.com/fr/
or do your shopping directly at the Eden Island marina where you will find a SPAR (but more expensive). 
Otherwise, you will find a large supermarket in Victoria: STC Hypermarket or go shopping directly at the Victoria market: Sir Selwyn Selwyn Clark (you will need a taxe from the marina).